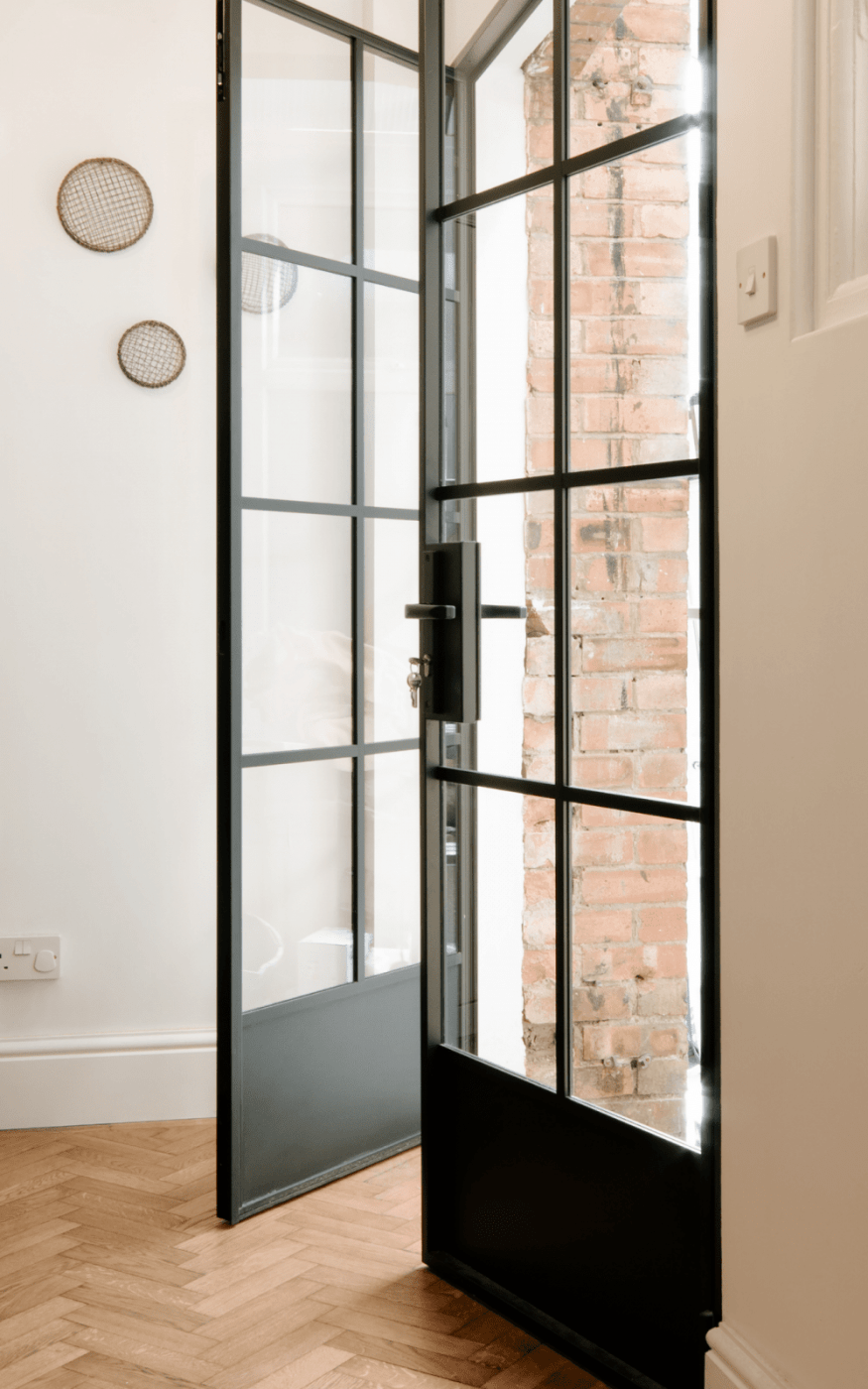 Our range of steel doors help express your take on open plan living, creating beautiful, light partition openings in any combination you desire.
On-trend and elegant, our steel doors draw on the stylish industrial asthetic to give you home or workspace a stand-out look of quality. You can choose between single steel doors, French-style double doors or compact bi-fold doors to find the perfect look.
And if you're after a more bespoke look, you can mix and match with our internal partitions, building a unique combination to divide up your space while keeping the maximum amount of light to keep your rooms bright in every corner. A hand-fitted look to complete your room, fitting perfectly with both traditional buildings and modern designs.
Along with the timeless elegant appearance, our steel doors provide up to three times the strength of aluminium-framed alternatives, resisting warping and bending. Our frames also come powder-coated as standard, helping to protect your steel for years to come.
*Please note that these prices do not represent your final project price; each project demands different needs, and the prices vary by project. These prices range are only a relative idea of prices. Do never assume these prices as a product price. We appreciate your understanding.
** These sizes are only suggestive sizes.
FEATURES
Strong & secure
Multi point TS007 3 Star cylinder locking systems are supplied on all of our external doors as standard.
Modern look
A modern, sophisticated look to bring the best out of modern or traditional building designs.
Slim sight lines
Steel gives 3x the strength of aluminium in thin frames, maximising glass and light.
Highly configurable
Whatever the space, our combination of products will give you a practical, elegant solution.
Flexible use
Can be combined with our range of external and internal doors, and partitions, to create a unique look for your space.
Glazing
We offer a wide range of glazing options to perfectly match your property's look.
Colours & finishes
In addition to our standard range of colours we can supply the windows or frames finished in any Ral colour. (May incur additional costs.)
TELL US MORE ABOUT YOUR
PROJECT