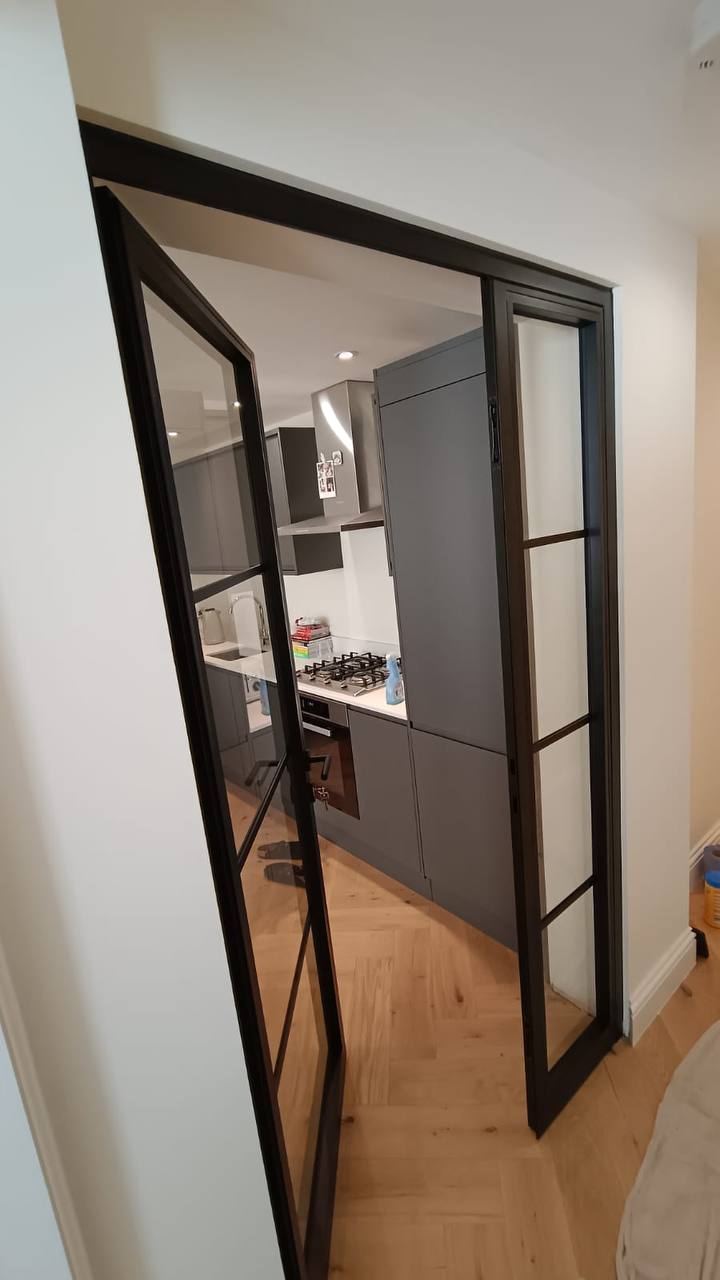 The Unyielding Elegance of Internal Steel Fire Doors with Glass
In the world of interior design and architecture, the balance between aesthetics and safety is a paramount concern. This equilibrium is eloquently achieved by the remarkable innovation of internal steel fire doors with glass. These doors are more than just functional; they are a symbol of modernity and sophistication while providing the utmost protection in critical situations.
The journey into the realm of internal steel fire doors with glass is a testament to the relentless pursuit of excellence in both design and safety. These doors serve as a bridge between two seemingly divergent worlds – the elegance of glass and the strength of steel. When expertly crafted, they seamlessly integrate into various interior styles, enhancing the overall ambiance of any space.
The allure of internal steel glass fire doors with glass lies not only in our visual appeal but also in the ability to create a sense of openness and connectivity within a space. These doors offer a glimpse into adjacent rooms, fostering a sense of inclusion and fluidity, all while maintaining the crucial safety requirements necessary in public and commercial buildings.
Elevating Interior Design and Safety with Black Steel Doors
When it comes to creating a harmonious blend of elegance and security within interior spaces, Black Steel Doors stands as a leading innovator in the field of internal steel fire doors with glass. Our company has redefined interior design possibilities, setting new standards in both aesthetic appeal and safety.
Innovative Fusion of Materials
The hallmark of Black Steel Doors is our seamless fusion of materials that traditionally appeared at odds with one another: steel and glass. The resulting doors are not just functional; they are captivating pieces of artistry. With precision engineering, Black Steel Doors creates internal glass fire doors that integrate large expanses of glass, allowing natural light to flood into spaces and facilitating visual connections.
Safety Meets Elegance
While aesthetics are crucial, safety remains paramount. Black Steel Doors understands the necessity of maintaining fire-rated integrity in public and commercial buildings. These doors are meticulously crafted to meet or exceed safety standards, providing peace of mind without compromising on design.
Customisation and personalisation 
No two spaces are the same, and Black Steel Doors recognises the importance of tailoring our products to suit the unique requirements of each project. Whether it's a modern office, a luxury home, or a commercial establishment, our doors can be customised in terms of size, finish, and hardware to match the distinct personality of the space.
A Commitment to Excellence
Black Steel Doors' reputation for excellence is built on a foundation of quality craftsmanship, innovative design, and unwavering dedication to customer satisfaction. Each door is a testament to our commitment to pushing the boundaries of what is possible in the realm of internal steel fire doors with glass. Company commitment to quality extends beyond just internal steel fire doors with glass. Our expertise also encompasses the installation of top-notch fire rated glass partitions, showcasing our dedication to safety, innovation, and customer contentment.
In conclusion, Black Steel Doors has set a new standard in interior design by seamlessly blending elegance and safety through their internal steel fire doors with glass. Our dedication to innovation, customisation, and quality has elevated the possibilities of interior spaces, creating environments that are not only visually stunning but also secure and functional. When it comes to interior steel fire doors with glass, Black Steel Doors is a name synonymous with excellence.